Marketing Your Website -- today's SEO
Marketing your website is a never ending process. It is not simply creating a responsive website filled with great searchable broad and exact match keyword terms. Your company needs a marketing partner who understands website optimization is constant, as well as the importance of the sales conversion process throughout the site. In addition, you need a professional who is able to measure and interpret the conversion results from paid, organic, social, direct & other traffic funneling to your website.

We'll talk about conversions in future blogs, but today I want to address the "dead" website. You know, the website that you had someone design 5 years ago (maybe 10) that's had few updates since the design? Maybe your website was fully optimized by a professional when first designed, filled with all your top keyword search terms and optimized title tags. Have you researched those keyword search terms to see if they are still viable today?

The good news is old SEO is still alive. However, search engines like Google are looking for fresh content that connects people to what really matters most to them. This isn't a stationary website that just sits. It means understanding your customer and what is important to them about your services, brand or product. Finally it means talking about what is important to your customers through your website and on line channels on a regular basis.
Yes, I know I am at fault many times too, but if you don't have time to develop this content, it is important to connect with a professional (pitch) who can think strategically for you on the best methods to continually connect. This connection can be through writing blogs, adding new web pages, scripting editorials, developing YouTube videos & more. All these are optimizing techniques which will help search rankings.
Being active in social media plays a major part in today's SEO. Engagement over a variety of social platforms, like Google+, will help local search optimization. Google+ is an important social tool to increase your local rankings and your posts are indexed quickly. This leads me into addressing local search results and the impact this has on your searchable rankings. Optimizing for local search changes continuously and it is vital to stay on top of every method to drive customers to your website from your surrounding areas.

A professional willing to spend the time needed and asking you the right questions about your customers can deliver the right web marketing results.
Do you want to know what you can do to get and stay ahead of your competitors? Please contact us so that we can help determine the best plan for your business.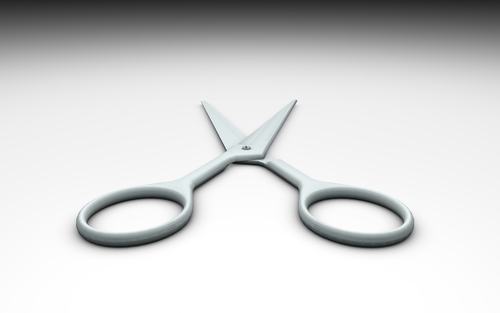 April 1, 2013
Creatively running with scissors
I still have the scissors I used when I was 12 back at the ad agency on Miller Road in Fairlawn, Ohio. If someone told me that so many years later I would be using these same scissors working in at the same company in a much expanded role --- hmmm, someone at the time might have gotten hurt.

All kidding aside, I title this blog "creatively running with scissors". I started working after school at the age of 12 for our family advertising agency. Time has rapidly marched on every since. At that time my big responsibility was what we called then cutting the "tear sheets", ads out of the paper for filing purposes. That was my big job then at 12 years old and I just loved it. Many, many, many years later I'm still "in love" with advertising.
Today marks our 55th year in business and a new day at our company. At the end of March, our Treasurer Marian Stalker decided to retire at 83 years young. Doing the books for our advertising agency wasn't an easy job and she did it with accuracy and grace up into her 80's. (SFX: Big applause here. )

So what can you do but pick up your scissors, restructure the company and open in sunny Arizona. The biggest decision for me was whether to keep the same family name of "Stalker" for the restructured company. After all, that name really is a little scary for those who don't know us. Tradition is tradition and should be kept and so was the name.
Now as April 1st is here, which usually marks the beginning of our business year, we move forward once again. We're keeping the name and not giving up on our traditions, our values and our passion for great advertising. It's what we've been doing since 1958 and plan to be doing for many years to come.

And the scissors? They are sitting next to me as I type, still sharp and gleaming and just how I'm feeling today.